Zed Overhaul Update
Swapping heads and bodies



About 99% of all the zeds in the game have now been redrawn and reworked. The sprite are now split into 4 layers(head, body, pants, eyes) which will allow for more easy variety going forward as seen in the figure above. This will be applied in a future update as I still need to sort and create a system that will swap these smartly since not all heads and bodies can be swapped(for example:of male zeds wearing dresses). About 4 new female zombies were added.

Dismemberment

About 99% of all zeds now undergo 3 dismemberment stages as you damage them. Death animations are still in the works as I want to rotate them based on the angle you shot them and need to make some decisions as to how.

Glow in the dark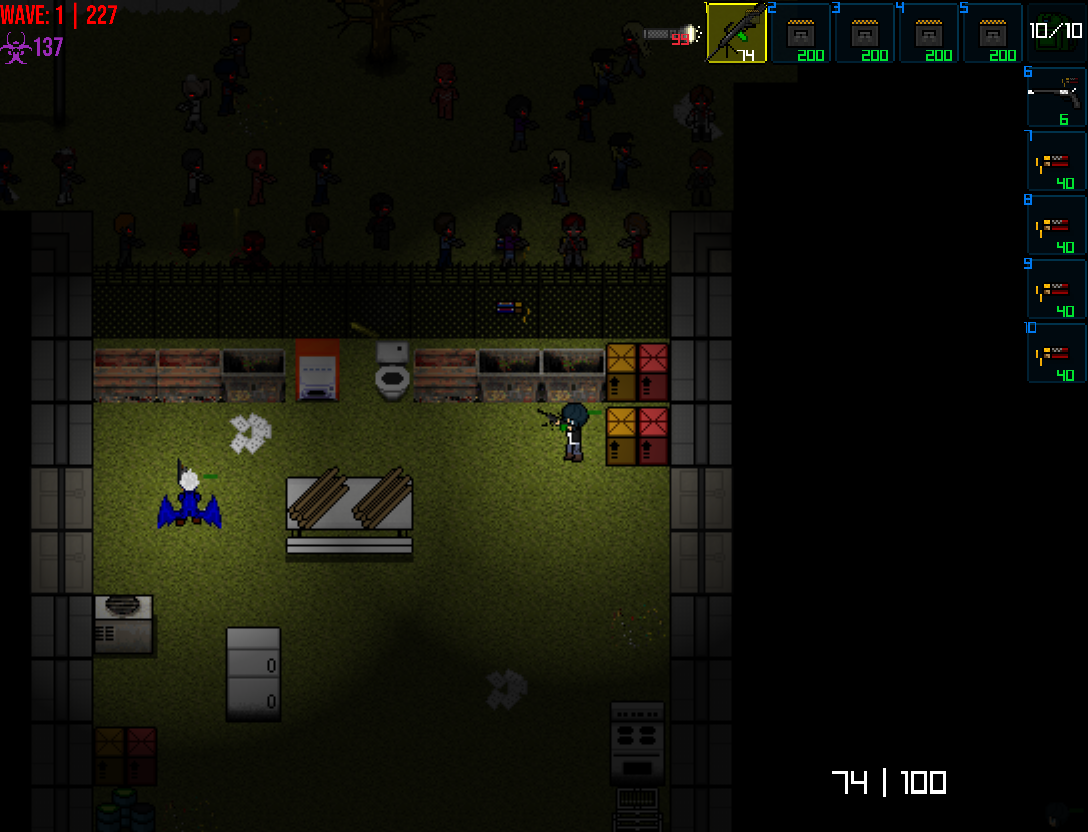 Balance Changes
All guns are now maxed upgraded at start.
Buff player hp by +50
Buff player inventory from 8 to 10
Zeds now move faster when dismembered(experimental)
Increased cooldown of special attacks
Bug fixes
BUGFIX: Fixed bug where tall(aka jungle) grass was not playing grass footstep sound
CRITICAL BUGFIX: Fixed bug where shell-in reload cancel would cancel forever when holding firing button with 0 mag
BUGFIX: Fixed bug where "Mobster Special" was not rendering correctly
Other various internal improvements

~10 player skins were ported over by MCCCXII and me.
Files
thelastconflict-win.zip
34 MB
Version 0.6.67-dev
Apr 14, 2023
thelastconflict-win.zip
34 MB
Version 0.6.53
Dec 05, 2022